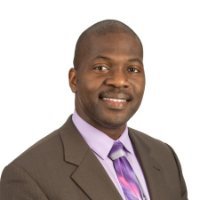 Dwayne Henclewood
Lead Associate, Booz Allen Hamilton
Biography
Dr. Henclewood is a Transportation System Analyst supporting Booz Allen Hamilton's Justice, Homeland Security and Transportation line of business. He primarily supports the US Department of Transportation with their connected vehicle, intelligent transportation system and data initiatives. His expertise include mathematical modeling, simulation, and data analytics for informed decision making processes.
He has deployed his expertise in supporting the full data lifecycle, from generation and collection to analysis and visualization. He has built a number of decision support tools, including dynamic dashboards – for data exploration and insight gathering, to support his clients' mission critical work flow. His clients include the Federal Highway Administration, Pipeline and Hazardous Material Safety Administration, National Highway Traffic Safety Administration, Intelligent Transportation Systems Joint Program Office, and Commercial Airline.
Dr. Henclewood holds a doctorate in Transportation Systems Engineering from the Georgia Institute of Technology, a Masters in Civil Engineering from University of Massachusetts Amherst and a Bachelors of Arts in Physics from the College of the Holy Cross.