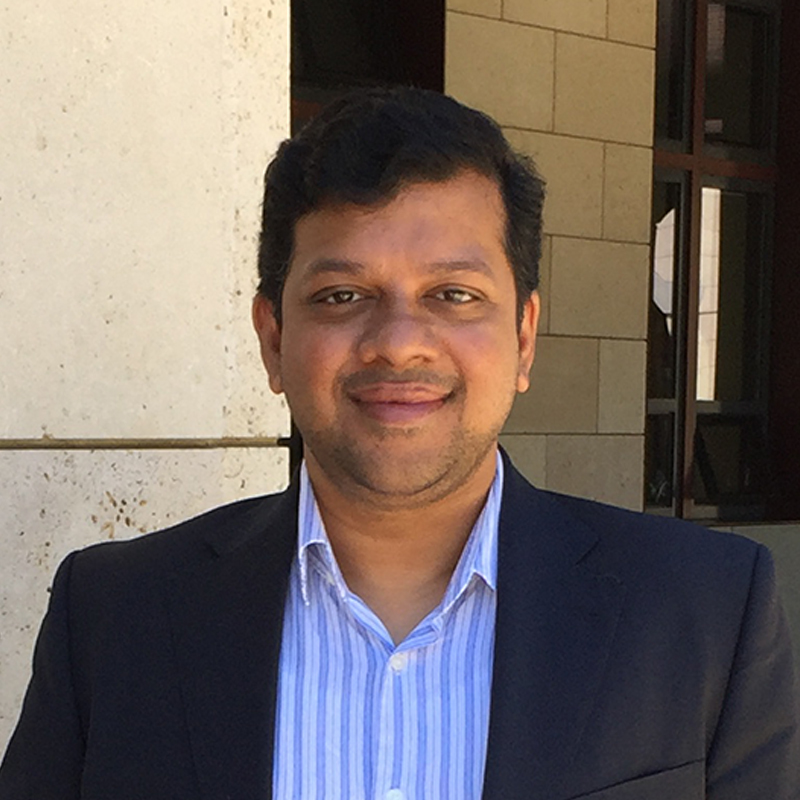 Ram Rajagopal
Assistant Professor, Civil and Environmental Engineering, Stanford University
Biography
Ram Rajagopal is an assistant professor of Civil and Environmental Engineering at Stanford University. He is the founder and director of the Stanford Sustainable Systems Lab.
Ram's primary research focus is on advancing the design, optimization and data-driven modelling of electric power systems. His work involves creating novel sensing and control platforms, robust data processing algorithms and dynamic statistical decision methods. He has also extensively worked on sensing infrastructure systems and transportation networks.
Ram received his Ph.D in Electrical Engineering and Computer Sciences and M.A. in Statistics from the University of California, Berkeley. He has specialized in creating and deploying large sensing systems, and using the generated data together with novel statistical alogrithms and stochastic control to achieve sustainable transportation, energy and infrastructure networks.